Users of our Aero Charts software may have noticed that it is no longer possible to update their Terminal Procedure databases. It appears that the FAA has removed online access to Terminal Procedures for external client software. The documents are still available through the
aeronav.faa.gov
website, but access to external clients is restricted. This is a policy decision and not an accident.
We are contacting the FAA to discuss options and will keep you posted when we have more news.
Update:
2012 May 10
We have received word from the FAA and are working with them to comply with their new requirements. In the meantime we have voluntarily removed our software from sale from the App Store, in order to rework it to meet the new requirements.
We apologize to our loyal customers for this inconvenience. Your downloaded software will still work, however it will no longer have access to Terminal Procedures. As soon as the situation is resolved we will post an update on the App Store that will reinstate your access.
We are excited to announce the upcoming availability of Charts&Tides for the Mac. Built on top of our new GeoKit engine that renders beautiful charts and with a gorgeous new dark UI that makes for perfect day or night viewing. Available soon in the Mac App Store.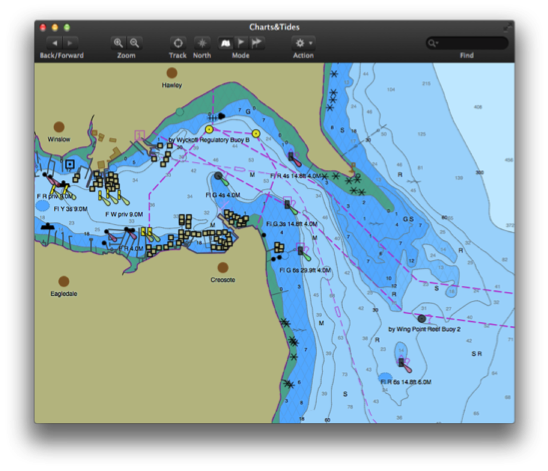 We have relaunched our website with a modern look and feel. Feel free to look around and let us know what you think.