Please note: This is an older and no longer supported product. We make it available for customers that want marine charts for older Garmin devices, but we can not provide support for it.

If you have an older Garmin device and are looking for marine charts we recommend that you try the evaluation charts and see if they work for you. You can then make the decision to purchase, but if you do please understand that you will receive no support for your purchase.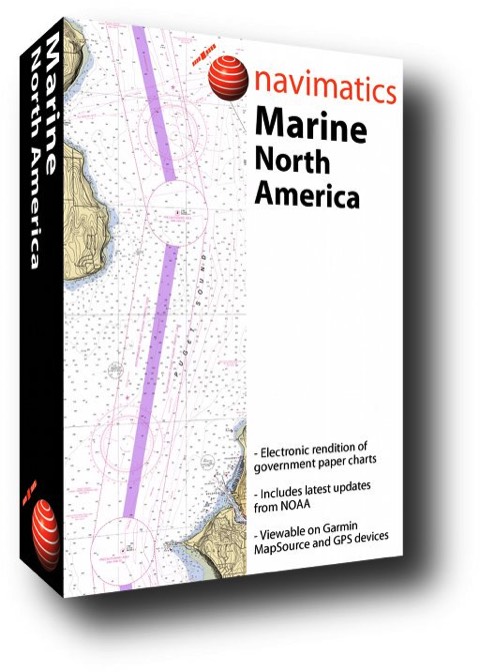 Garmin Compatible Charts
Navimatics sells marine charts for your Garmin* marine GPS device and Garmin MapSource*. We cover the US coastline including the Great Lakes region. Our charts are derived from NOAA Electronic Navigational Charts (ENC), are updated regularly and they cost less and cover much greater regions than Garmin BlueCharts*. Note that our charts are available for immediate download after purchase.
Please read a review of our charts at
gpsinformation.net
.
* Garmin, MapSource, and BlueChart are registered trademarks of Garmin Ltd. or its subsidiaries. Navimatics Corporation is not associated in any way with Garmin Ltd.
Evaluation

For a sample of what our charts look like, you can download and install one of these regions. (WINDOWS ONLY)
Buy

Our product is available for the 4 main US coastal regions. Each region retails for $49.95. A GREAT bargain! (WINDOWS ONLY)